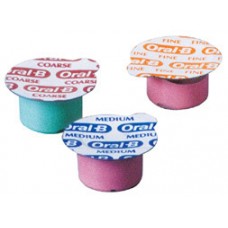 Prophy Paste. Professional Polishing Dental Cleaning Paste.
Now you can polish your teeth at home the "professional way" at anytime! Get that "dentist clean feeling" when you need it..This page will show you HOW you can turn an "OralB brush head" into a PROFESSIONAL home dental POLISHER....Share this top "dental tip" with others as it is AMAZING...HappySmile (UK) are the leading experts for tooth whitening and we know what works best!

This is the cleaning paste that dentist use to remove all dental surface stains! You can obtain DIRECT from HappySmile (UK). You can not buy it in the shops as it is for professional use. When ever you want to polish like a dentist then use this professional dental cleaning product as it is amazing! It is developed to remove all surface stains such as nicotine, wine stains, tea stains, etc.....Only takes a "few seconds" to use to see all dental stains vanish.
You will be amazed at the difference as it is truly incredible. This is the only dental cleaning product that will truly give you that "dentist clean feeling". This product works better than any toothpaste you will find in the shops.
-------------------------------------------------------------------
How to use professional prophy cleaning dental paste at home. Simply follow these EASY (4) steps below.
(1.) To use this professional dental prophy paste you will need an "Oral B" electric tooth brush.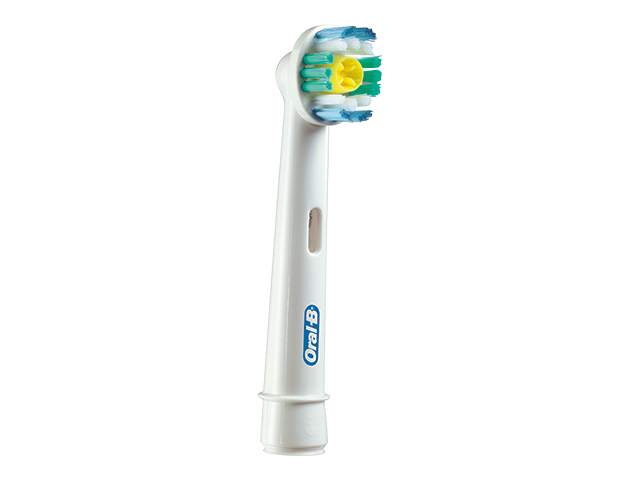 (2.) Simply purchase the "ORAL-B (3D) WHITE BRUSH HEAD the one with the YELLOW rubber "polishing cup" (see image above) you can purchase this type of brush head in all major supermarkets.
(3.) Simply use a very small "pea-size" of prophy paste polish and add some water and then start polishing....See dental stains vanish in seconds....You will be amazed !
(4.) Choose (COURSE Grade) for "heavy" dental surface stains. (MEDIUM Grade for general/normal dental surface stains) or (FINE Grade) for "light dental surface stains" for very fine gentle polishing.
-----------------------------------------------------------------------
Please note: Please keep this professional dental cleaning paste in an air-tight container after use to stop it drying out.
This dental product is developed to remove all surface stains including tartar but if you want your teeth "whiter" then you need to use our professional whitening gel systems. Prophy is for dental "cleaning" ... i.e to remove surface stains and tartar removal.

Order professional "prophy" dental cleaning paste online from HappySmile (UK).

We supply you with (10) pots of professional prophy paste for ONLY £7.99 includes FREE postage and packing. Very economical and will last a long time! You only need to use a very small pea size and we send you (10) pots.
Thank you for shopping with HappySmile Dental Products. Please tell others about New HappySmile (UK).

Professional (PROPHY) Dental Cleaning Polishing REFILL Paste