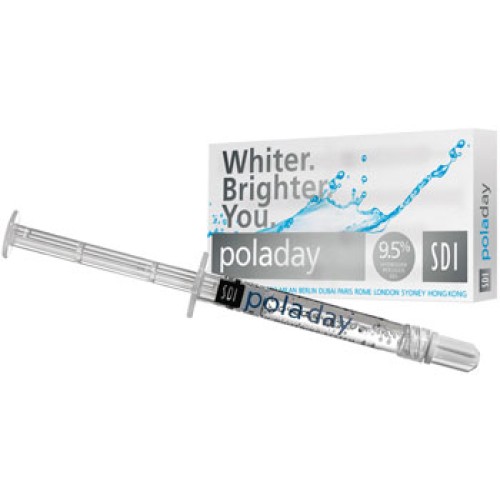 Poladay 9.5% Hydrogen Peroxide - 4 Syringe Pack
-Fast Acting .

From just 15 minutes once a day
The high viscosity, neutral pH tooth whitening gels ensure the greatest patient comfort for use in custom made trays. The unique blend of soothers, conditioners and high water content assist in reducing sensitivity. The formation of plaque and tooth decay is significantly reduced
Treatment Guidelines:
2 X 15 min/day OR 1 X 30 min/day
Please keep this professional dental product stored in the fridge.
1.3 grams per syringe
Thank you for shopping with HappySmile Dental Products. Please tell others about New HappySmile (UK).
Active ingredient: hydrogen peroxide.
Poladay 9.5% Hydrogen Peroxide - 4 Syringe Pack