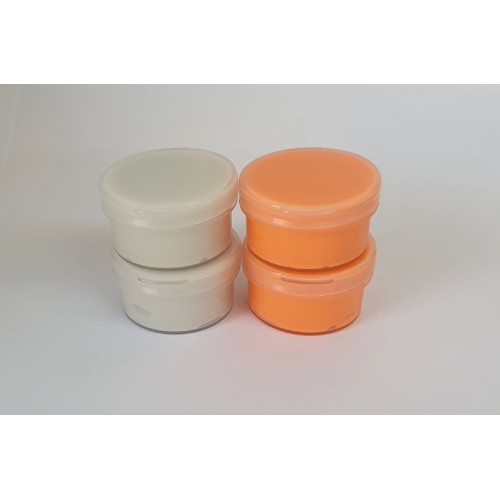 Replacement Putty for custom fit dental trays
In the rare event that your original impressions are not suitable for processing,
This is replacement putty for custom mouth trays only.
This is only needed if an error was made during the impression for the custom trays.
When placing your order for additional putty, please comment with your original order number for the Custom Dental Trays Kit.
Delivery
2nd Day Delivery is not available for this product.
Return Postage:
Once your impressions are complete they must be returned to our laboratory to finalise the process. The cost to return the impressions is estimated at:

Royal Mail 2nd Class Signed For - £3.95
Royal Mail 1st Class Signed For - £4.45

By returning the impressions using the signed for service, your are also covered in case of loss.
Hermes is an less expensive option for returning the impressions and they have many drop off points throughout the UK. Please visit the Hermes for more detailed information.
Please Note:
Custom fit dental tray are fabricated by a third party professional dental lab.
Very easy step by step instructions will be provided for you to make your own dental impressions.
If you cancel your order after the impression material has been shipped, you will be charged £20.00 cancellation fee per order as we are not able to accept returns of the impression materials.
Thank you for shopping with HappySmile Dental Products. Please tell others about New HappySmile (UK).

Replacement Putty
Views: 14637
Brand: HappySmile PL
Product Code:

Replacement Putty

Availability:

In Stock